green basics rainbarrel diverter living black
£34.99
Made of 100% recycled plastic, made with wind energy, 100% recyclable
Easily connect your rain barrel and drainpipe with the green basics rain barrel filler.
Suitable for the green basics rain barrel plus 110L and 200L.
Full description
Packaging materials
Size: W 15 x H 0 x D 21 cm
We deliver to Mainland UK, within 10 working days (minimum order value £10)

Free

shipment from £ 40,-

100 days reflection period

Free returns
New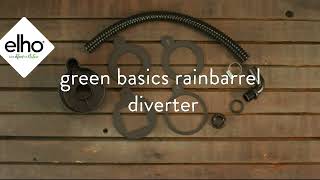 Product information
Full description
Are you conscientious about water? The new collection green basics rainbarrel plus makes it easy to collect rainwater for reuse.
We also have the ideal accessory for connecting the elho rainbarrel plus to a drainpipe: the green basics rainbarrel diverter. Made from 100% recycled material and produced using wind energy. The plastic rainbarrel is also 100% recyclable.
Universal
A big advantage of the green basics rainbarrel diverter is that it can also be used with other brands of water barrel.
Simple to install
The diverter can be used with drainpipes with a diameter of 70, 80, or 100 mm. It can also be used with square 68 x 68 mm drainpipes. Fit this automatic rain barrel filler to the drainpipe and connect the hose to the barrel. And then... wait for the rain!
Prevents waterlogged roots
The green basics rainbarrel diverter automatically fills your barrel when it rains. When the barrel is full, the excess water flows back into the drainpipe via the diverter and is drained away. Please note: in the event of extreme rain, the diverter may not be able to handle the large amount of rain and may overflow. However, this has no consequences for the normal operation of the and the rain barrel.
Technical specification
| | |
| --- | --- |
| Measurements | W 15 x H 0 x D 21 cm |
| Volume | 350 l |
| Weight | 352.2 gram |
| Color | black |
| Shape | various |
| Material | Plastic |
| Product type | accessory |
| Product usage | grow your own |
| Waranty | 2 years |
| Wheels | No |
| Water reservoir | No |
| Drainage system | No |
| Lowered bottom | No |
| Drill holes | No |
| Optinal drill holes | No |
| Container proof | No |
| EAN | 8711904522896 |
green basics collection
Elho likes our world to be green! That is why we select sustainable production methods for our products and include recycled plastic in our green basics products. Our collection offers both functional and fun products for every growth phase. Elho has something for everyone, whether you are just starting out or have been passionately growing your own food for years.
Packaging materials
Because we respect nature, we recycle our packaging materials as much as possible. You can show respect for nature too by separating packaging according to your local authority's guidelines. Below you will find the packaging materials of the product packaging (not the transport packaging).
| | |
| --- | --- |
| paper & cardboard | Carton card (PAP21) |
| plastic | Plastic bag (LDPE04) |
Recommended combinations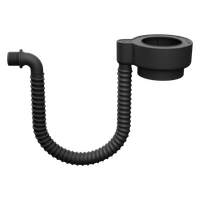 green basics rainbarrel diverter living black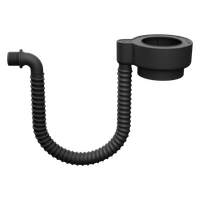 green basics rainbarrel diverter living black

green basics rainbarrel diverter living black
£34.99