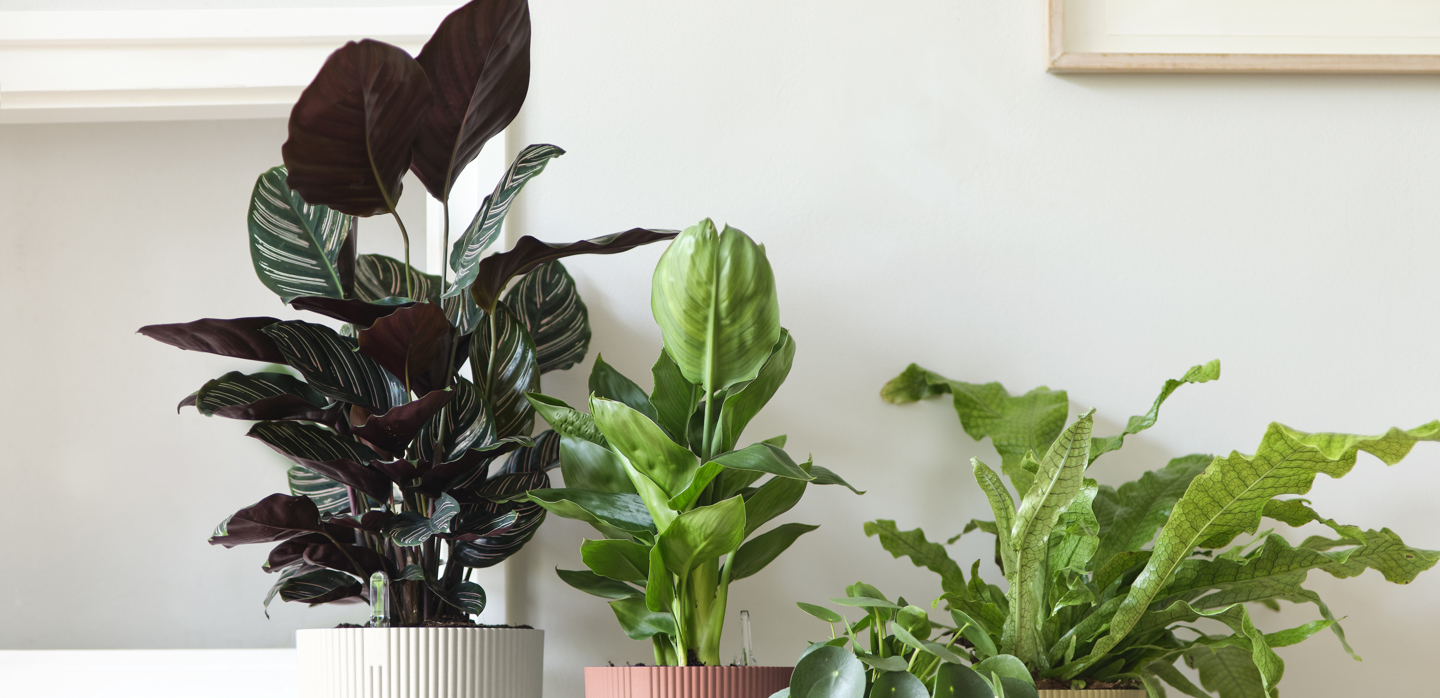 Flowerpots
We have a suitable flowerpot for every corner in and around your house. Get inspired by our extensive collection and green up your home. Buy your flowerpot online, directly from the product page!
Flower pots
Do you find it hard to create a garden that perfectly suits your needs? How can you create a garden that is cozy, but not too full of plants? How can you make a spot in your garden or on your balcony where you can sit down and enjoy the sun? By using flower pots for your greenery, you can always put your flowers where you want them, or don't want them. You can easily adjust your garden to your needs. Flower pots enable you to turn every space into a green oasis without any difficulties. You can buy them in many refreshing colors so even without flowers, the flower pots will create a pleasant ambiance. 
What are flower pots?
Flower pots are containers that you can use to plant anything you like. You can use them to grow your favorite flowers to add more ambiance to your balcony or garden. Because you can quickly relocate the flower pot, you can create the atmosphere you like in your garden. Are you planning to throw a party in your garden? Then you can easily remove all the flower pots so you can use all the available space to party. Are you having guests coming over, and do you want to share your meal in the garden? Then you can place the flowerpots around the table to create the perfect ambiance.
Grow your flowers sustainably with elho flower pots
If you care about nature and our environment, it would be contradictory to use polluting plastics for gardening. If you buy elho flower plant pots, you can put your greenery in flower pots that are made of recyclable plastics and for which only wind energy was used during its manufacturing. You can choose from a wide variety of colors and also shapes if you order your pots at elho. Even with a small balcony, you can turn it into a beautiful urban green spot when you use elho flower pots. There are even pots available for your balcony railings.
Large and small flower pots
It doesn't matter how many square meters your balcony or garden is; with elho's flower pots you can always turn it into a beautiful greenery. Plants make your soul relax, and they also refresh the air. Don't hold back when you want to put plants on your terrace or balcony. Check out the many balcony pots that are available at elho. There are large flower pots for a broad selection of flowers, but you can also order a small pot for just one beautiful flower. Don't forget to check the stackable pots. Vertical gardening is the best way to use your minimal space in the most optimum way. 
Buy Flower Pots Online
Are you interested in buying elho flower pots? All you have to do is check all options and decide which one is best for you. There's much to choose from, not only for outdoor but also for indoor. If you order over 40 Pounds, you don't pay delivery costs. Do you already know what you want to buy?