From seed to harvest
Oh how I love the vegetable garden, especially the process leading up to growth and harvest. Going from seed to harvest with quick results is something I absolutely adore. There's a lot to harvest in the summer, but I've noticed that our motivation to maintain the garden tends to fade away a bit as many people are on holiday or busy doing other things. And that's a shame, as just watching the garden grow is so relaxing in itself. In this blog, I want to show you that even after the first harvest, there are still crops to sow – those that can be eaten both this season and the next.
What to sow or transplant now
General tip: The germination process needs moisture, heat, and oxygen, so make sure to pour plenty of water after sowing. Don't use a hard jet with the garden hose, as this will wash away the seeds.
Let's all find our way back into our gardens. If you don't have one, naturally you can also work in pots or containers on your balcony or terrace. You can still grow crops and harvest lots of food – and joy!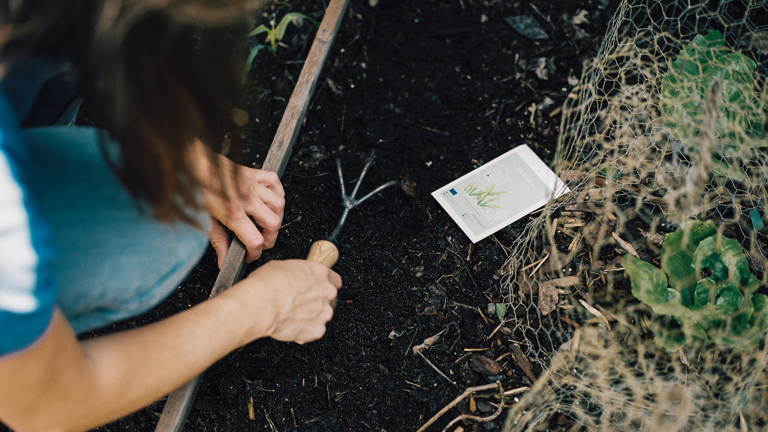 Vegetables
The vegetable crops you sow at this time of year are mainly those you can harvest in winter. It's convenient to spread out your harvest, as it's likely that your garden will be completely bare after October anyway.
The vegetables you can sow now are:
Radishes
Turnip greens
Corn salad
Kale
Palm cabbage
Parsnips
Beets
Winter Lettuce
Purslane
Spinach
Garden cress
Carrots
Endive
Bok choi
Chinese cabbage
Winter leeks
Broccoli
You can already see from the list above that these are mostly leafy vegetables or cabbages. Unfortunately, we've run out of enough warm days to grow crops that grow fruits (such as tomatoes, sweet peppers, and courgettes). If you missed out on these summer-season fruits, I'd simply advise to start on time next year.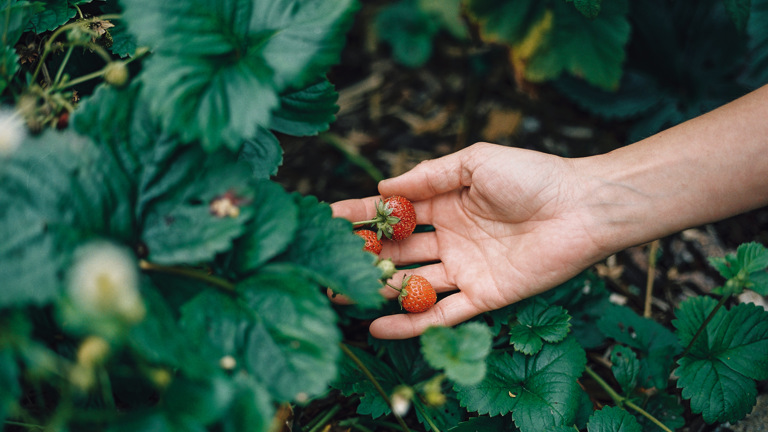 Fruit
Did you know that you can grow nearly all types of supermarket fruits yourself? This is a perfect time for looking for the right crops, asking yourself what you'd still want to include in the vegetable garden and, of course, buying the plants you need. Our soil is nice and warm at the moment, with regular summer showers for watering. The plants now have the perfect opportunity to provide a lot of harvest next season.
Suitable fruit varieties for our climate are:
Strawberry
Blueberry
Red currant
Blackcurrant
Fig
Raspberry
Blackberry
Japanese wineberry
Elderberry
Honeyberry
Cherry
Kiwi berry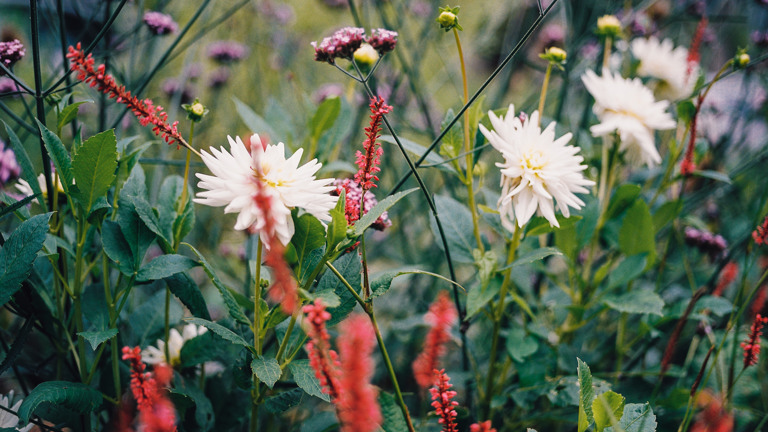 Flowers
Besides vegetables, fruits, and herbs, you can also sow and grow flowers in your vegetable garden.
Many types of flowers are annuals, which means you sow them in spring. You can sow them indoors in seed trays and plant them out later, but you can also sow them in the garden in May (this counts for nearly all flowers). Many flowers you can sow now will come up in the next season. If you're thinking of starting a picking garden or offering some extra snacks for the bees, this is a great option to consider.
The flowers you can sow now are:
Poppy
Annual honesty
Foxglove
Malva
Viola
Soil improvers
Don't leave bare or unused patches in your garden empty, as this is not beneficial to soil life. You may even attract certain critters or animals you'd rather not have digging around! Cover the soil with a layer of compost to allow it to recover or sow some soil improvers like Phacelia or a flower mix for bees and butterflies. My rule of thumb is to avoid bare patches in vegetable gardens at all costs.