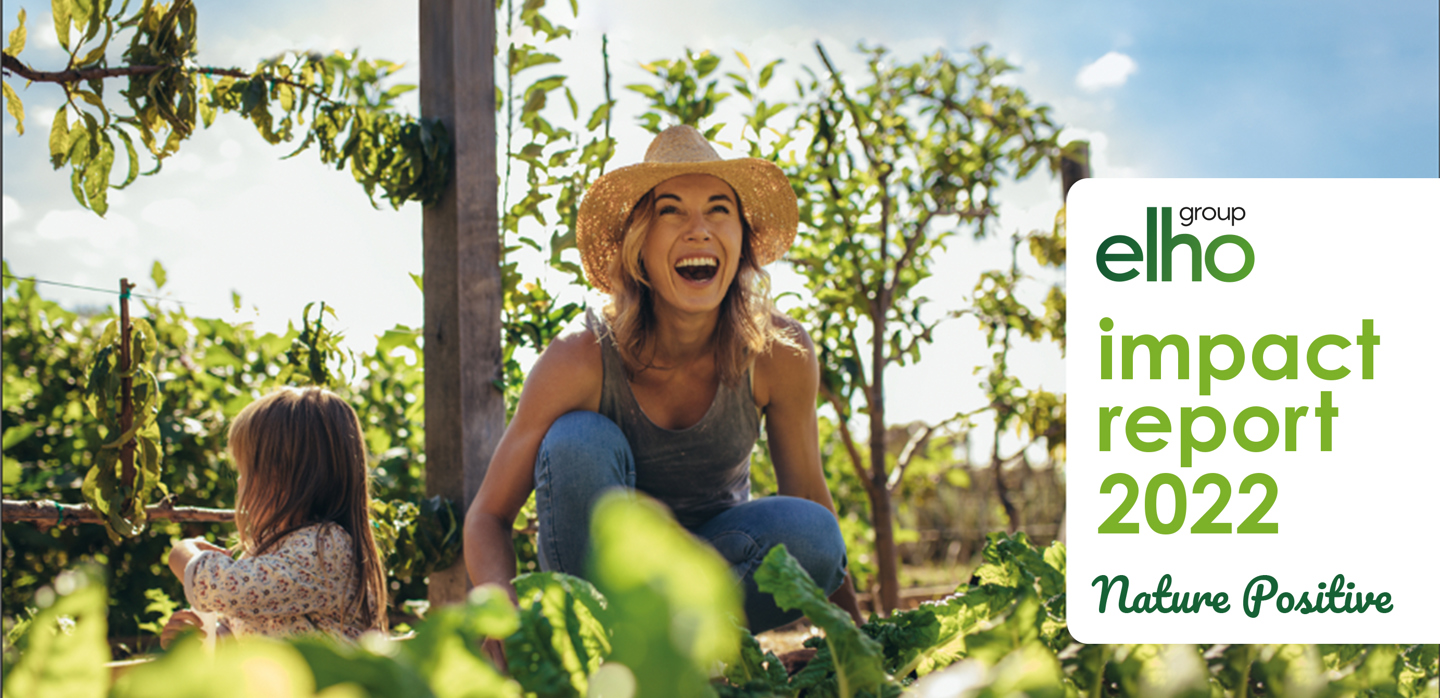 How elho makes the world a little greener and better every day
We proudly present our first ever impact report, taking a look back at the impact elho made in 2022. As a family business, we feel a responsibility to build a greener and better world together for current and future generations.

Sustainability is in our DNA and is rooted in our deep love for nature. We believe in a world where people and nature work together in harmony. We are committed to making this vision a reality by creating with nature in mind during the development of our products, as well as collaborating with our team and partners.

Our ambition is significant, reflecting the spirit of elho. We strive to create a net positive impact on the beautiful nature around us, and within our society. We are proud of our products. Their design, as well as their functional and sustainable qualities are just a few reasons why we stand proudly behind every single elho creation.

We create connections between people and nature with innovative products. We are close to achieving our unique goal of utilizing 100% recycled materials. In 2022, we have taken significant steps, with 96% of our raw materials now consisting of recycled plastic. We would like to share our journey with you through this first impact report. In this, we show what measures we are taking to create a more sustainable future for people and the planet. Together, we continue on our way to a greener, better world.

Thank you for your involvement and commitment.
Together, we make a difference!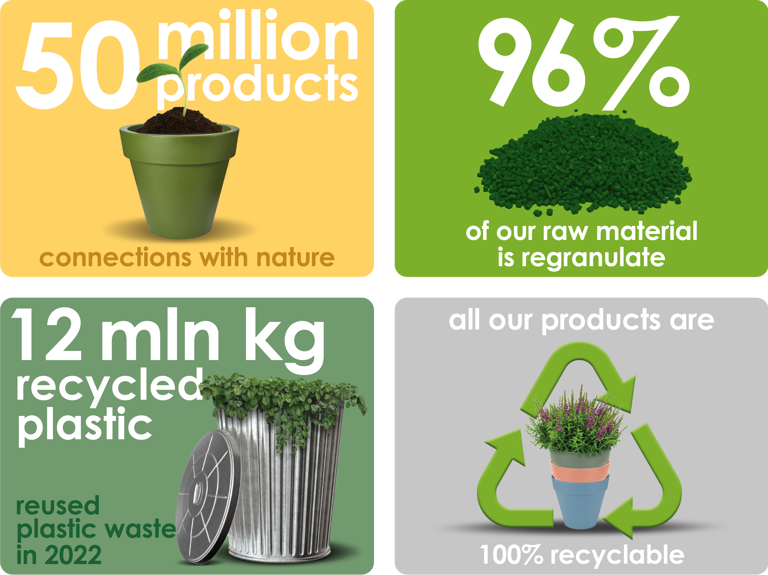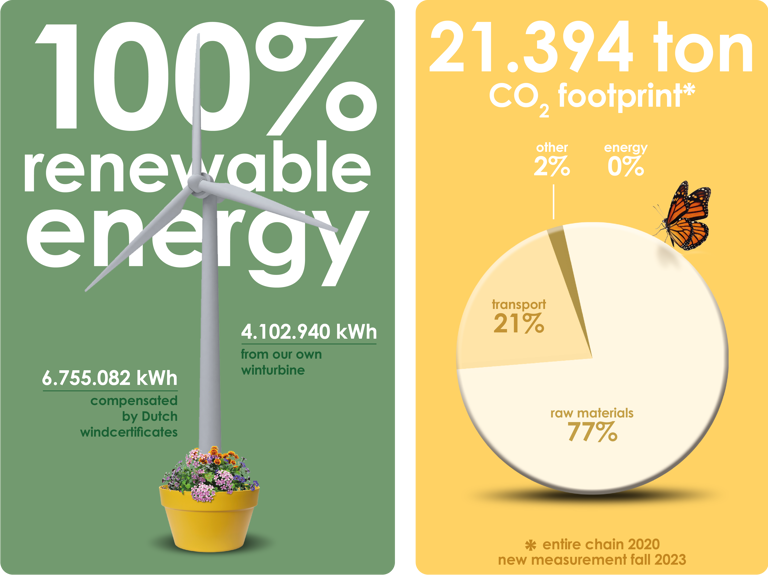 Committed to sustainable goals
Green milestones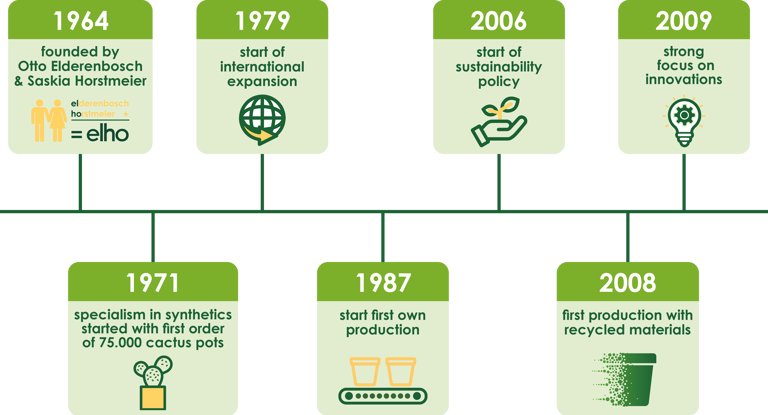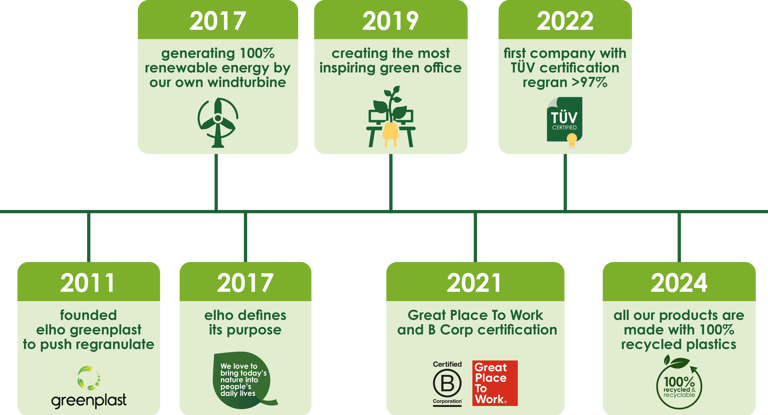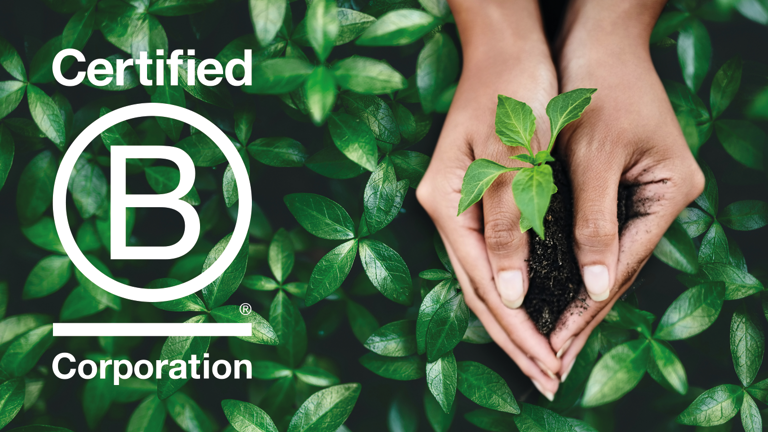 Proud B corp
Certified B Corporations are part of the global movement for an inclusive, equitable and regenerative economic system. The B Corp certification is an international recognition for companies with a major positive impact on people and the planet. After an intensive process, we received this certification in 2020.
The process included a performance review of our impact in the areas of governance, employees, community, environment and the customer. As a certified B Corp, we feel a responsibility to keep the world livable, healthy and safe for future generations.
Learn more
Our journey to nature positive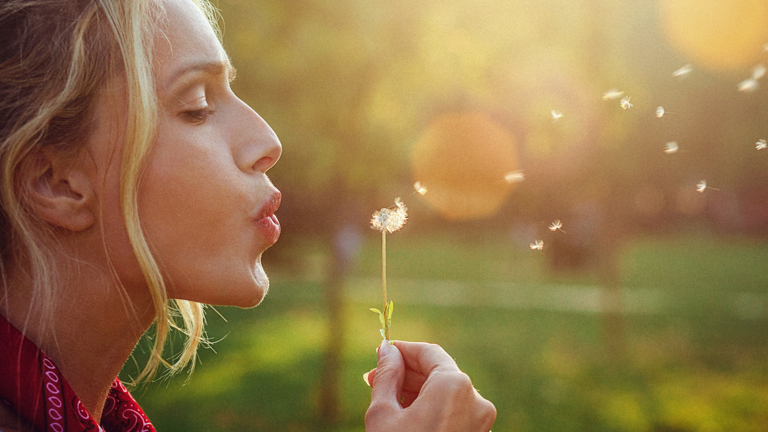 Small actions today cause big changes tomorrow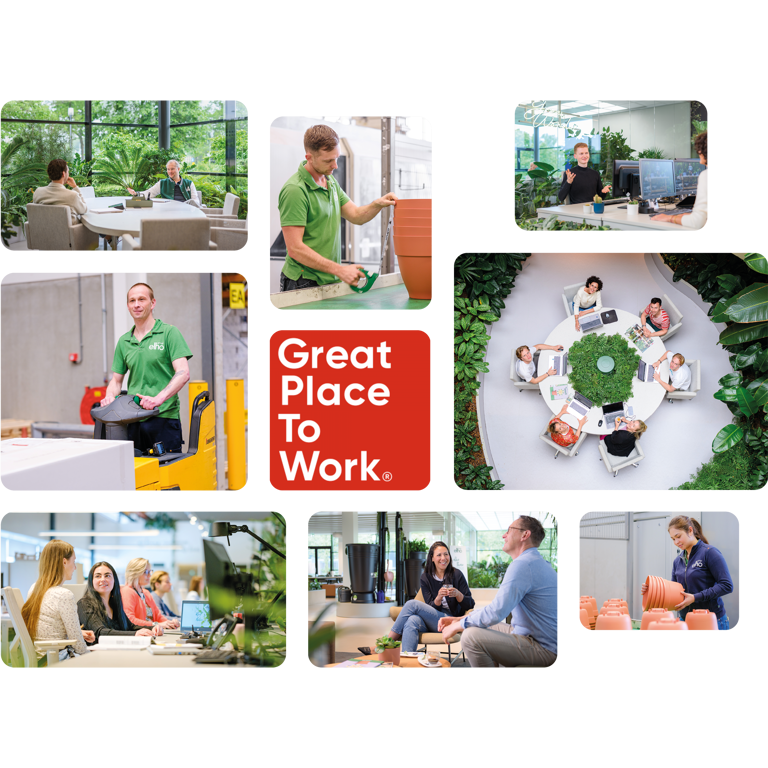 Give room to people
A happy, healthy and motivated team is indispensable on our journey to surround as many people as possible with green. A mix of young and old, different backgrounds and talents works daily towards elho's ambitions. We operate a 'People First' strategy. In everything we do, the elho team comes first. As a family business, we know how
important it is to feel at home and valued, and we pursue that. As a result, we received the Great Place To Work certificate for the third time in a row. 86% of all team member participated in the internal survey where elho was assessed on workplace happiness topics such as culture, trust, pride and fun resulting in an overall Trust Index score of 75%. To get the certification, a Trust Index score of 70% is required.
Read more