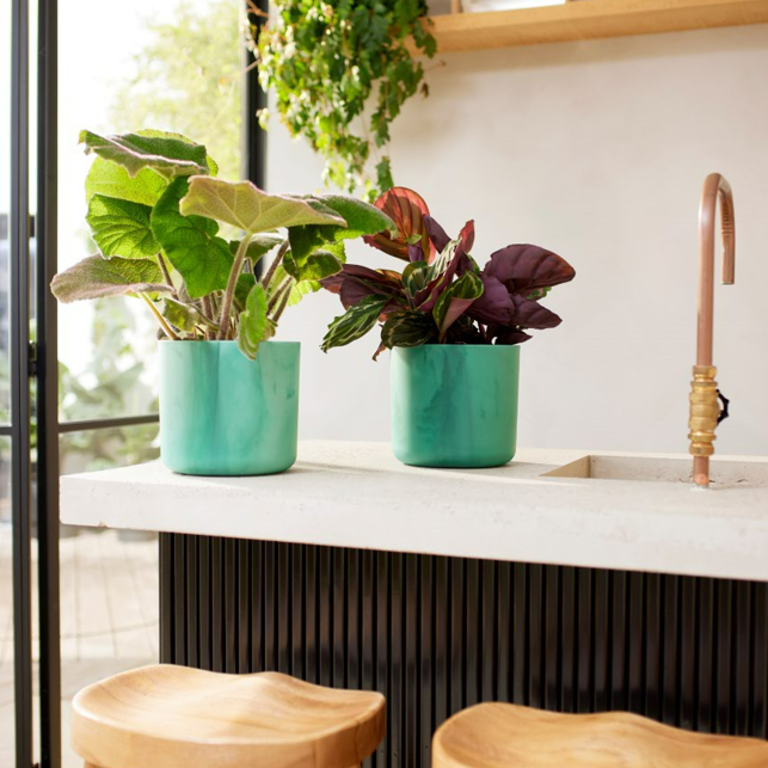 The Ocean Collection Designer pots made with maritime plastic
Help to keep the oceans clean 
Everyone recognizes the images of polluted oceans, and the urge to fix this is high. A big part of ocean plastic waste consists of fishing nets and ropes, which are abandoned at sea. Good news! We found a way to re-use this maritime plastic in our production process to create new unique Ocean flower pots.  In this way we do our part to prevent this waste from ending up in the ocean.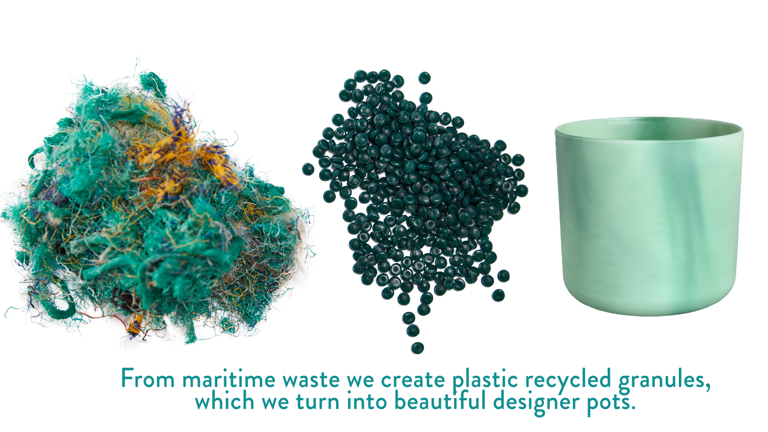 The beauty of maritime waste
For the ocean collection we use gathered maritime waste, that consists of collected ropes and fishing nets. That makes each flower pot unique and creates different colour tones and a stunning marble effect, reflecting the colour of the oceans. So help to prevent ocean pollution and enrich your home with the beauty of marine waste.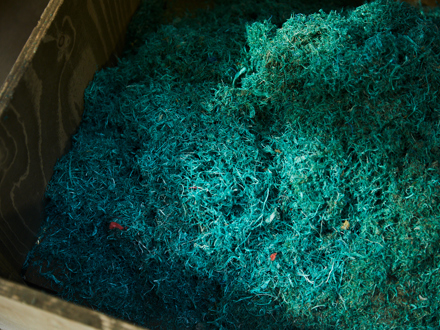 Every pot is unique!
The indoor flower pots are available in four sizes (14, 16, 18 and 22 cm) and two colours (Atlantic blue and Pacific green).
to the products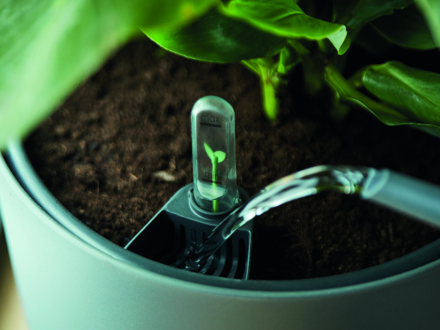 Are you not blessed with green fingers?
 The 18 and 22cm pots are compatible with the self-watering insert, which make sure your plant gets just the right amount of water at exactly the right time. Made out of recycled plastic. Of course.
self-watering insert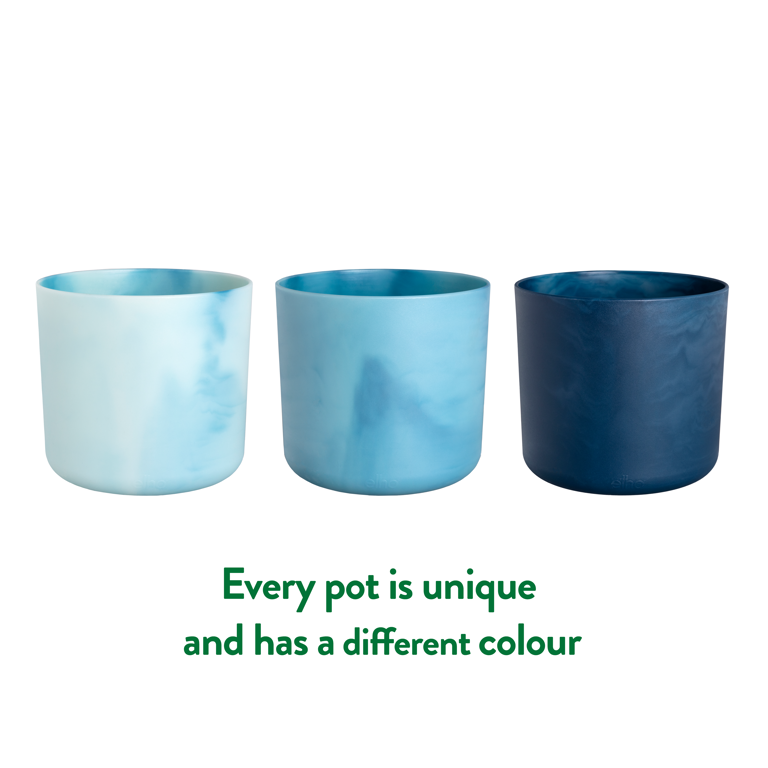 Green, greener, greenest
A one of a kind collection made with martime waste like fishing nets and ropes. And this is not the only reason why it is a sustainable pot:
Made with 100% recycled plastic and wind energy
The pots are 100% recyclable.
The changing color tones and natural marble effects make each product unique
The 18 & 22 cm pot can be combined with the elho self-watering insert to easily take care of your plants.