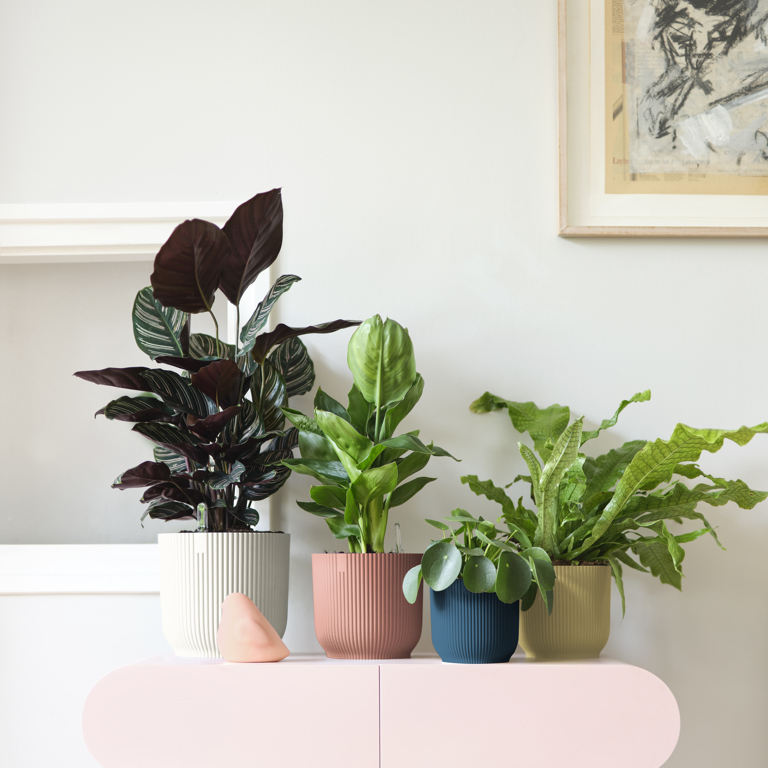 Discover our vibes collection
The new indoor vibes family fits perfectly into the vibes of a cozy, harmonious, fashionable, friendly interior.
The beautiful pastel colours and the trendy rib texture make this pot a true eye-catcher in your interior. The pots will bring out the best in your indoor plants with its slightly rounded body and soft tones.