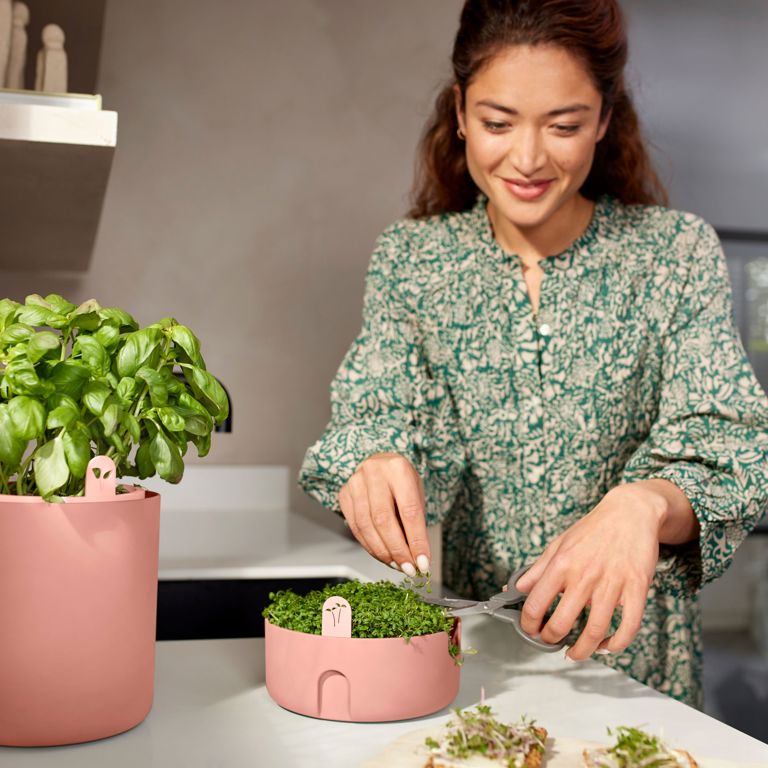 The dream of every home chef: growing your own vegetables and herbs to use while cooking. All year long. ​Tip: They also make the perfect gift for the holidays for your friends and family.  ​ 
With the elho "grow your own indoor" collection, growing your own greens is not only fun but it also looks stylish in your kitchen. Now everyone can grow with the environment in mind, because everything is made from 100% recycled plastic, produced with wind energy and 100% recyclable. Beautiful, easy and sustainable. ​ 
The avocado pot, the magic microgreens and the bouncy basil are available in two trendy colours; toffee terra and leaf green. These products not only look beautiful in your kitchen, but would also make the perfect gift.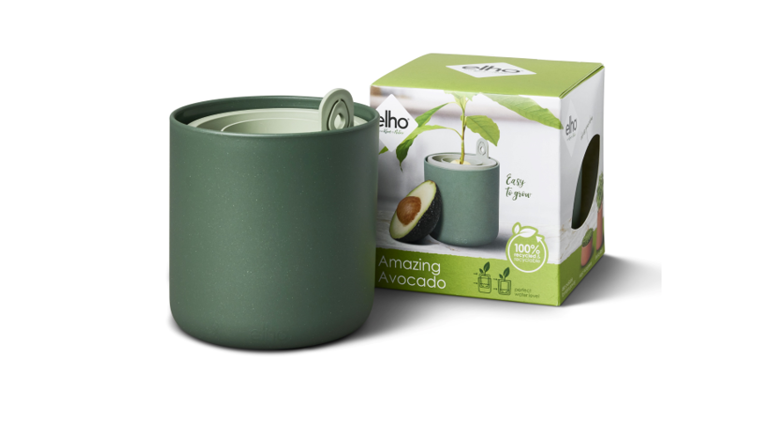 amazing avocado pot​
Grow your own avocado plant easily with the amazing avocado pot. Place your avocado seed on the floater, which floats on the water in the outer pot. After a few weeks you will see the first roots grow and you can plant the seed in potting soil. This is how you grow your own mini avocado tree!​​
£14.99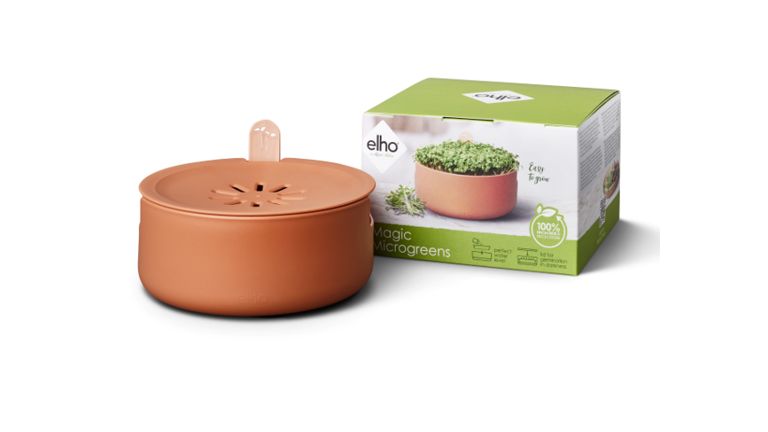 magic microgreens​
Microgreens are not only delicious but also super healthy! Grow your own microgreens very easily and quickly with the magic microgreens! Sprinkle seeds on the strainer, fill the outer pot with water and within a week you can already enjoy the healthy microgreens.​​
£16.99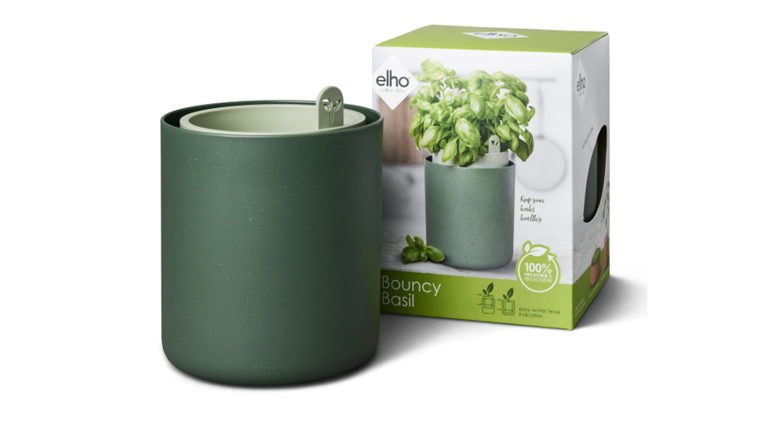 bouncy basil​
Keeping your basil plant healthy is a breeze with the bouncy basil pot. This pot has an inner and outer pot that cleverly work together: the inner pot floats on the water of the outer pot, keeping your herbs fresh and healthy. This pot is also perfect for growing other herbs like chives, parsley, and cilantro.​
£21.99