Trees in pots for small gardens
The advantages of a tree in a pot
Planting trees in pots offers endless possibilities. As mentioned, the tree can be easily moved and you won't have to worry about it becoming too big. Afraid the roots will soon be reaching into the neighbours' garden? Don't be! The roots are neatly contained within the pot. From a Callery pear and tamarisk to a shadbush; a tree easily adapts to its surroundings. Choose a roomy, frost-resistant pot, water and fertilise the tree often; the greenery you are rewarded with is more than worth the effort!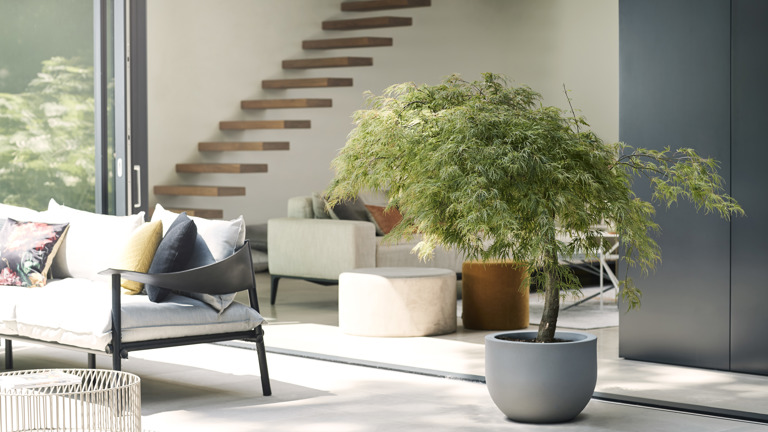 Your own city garden or balcony forest
Is your garden, patio or balcony in need of some 'clean air'? The loft urban round high offers your tree all the room it needs to grow in your own city garden. Elho's stylish urban collection is not just a trendy addition to your outdoor living space, it's a smart solution as well. With the built-in water reservoir, you won't have to worry about your tree. The reservoir collects the extra water after a heavy downpour or if you gave your plant too much water and stores it, so your tree always has plenty of water. Pick one of the twelve trendy colours and make your little garden complete!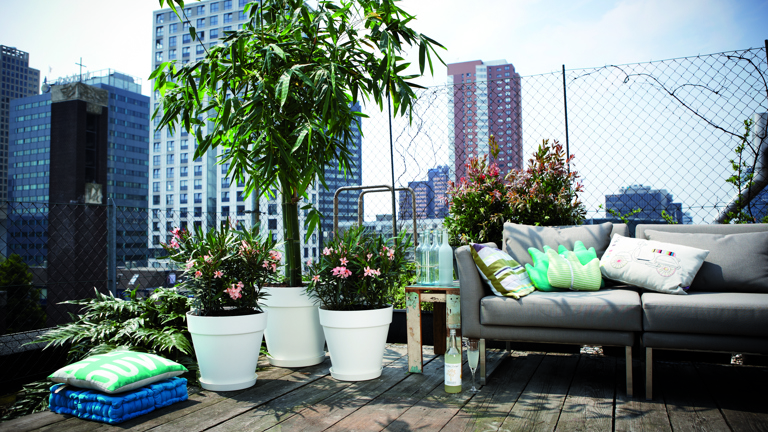 Enjoying your home
A palm tree in a pure straight crystal, an olive tree in a pure round, a green basics cylinder as a fertile ground for a ficus or a Southern-European touch with an orange tree in a algarve cilindro. No matter which tree you choose, with elho's collections every tree will reach for the proverbial sky. Be inspired by the possibilities and go for enjoying your home and your trees!