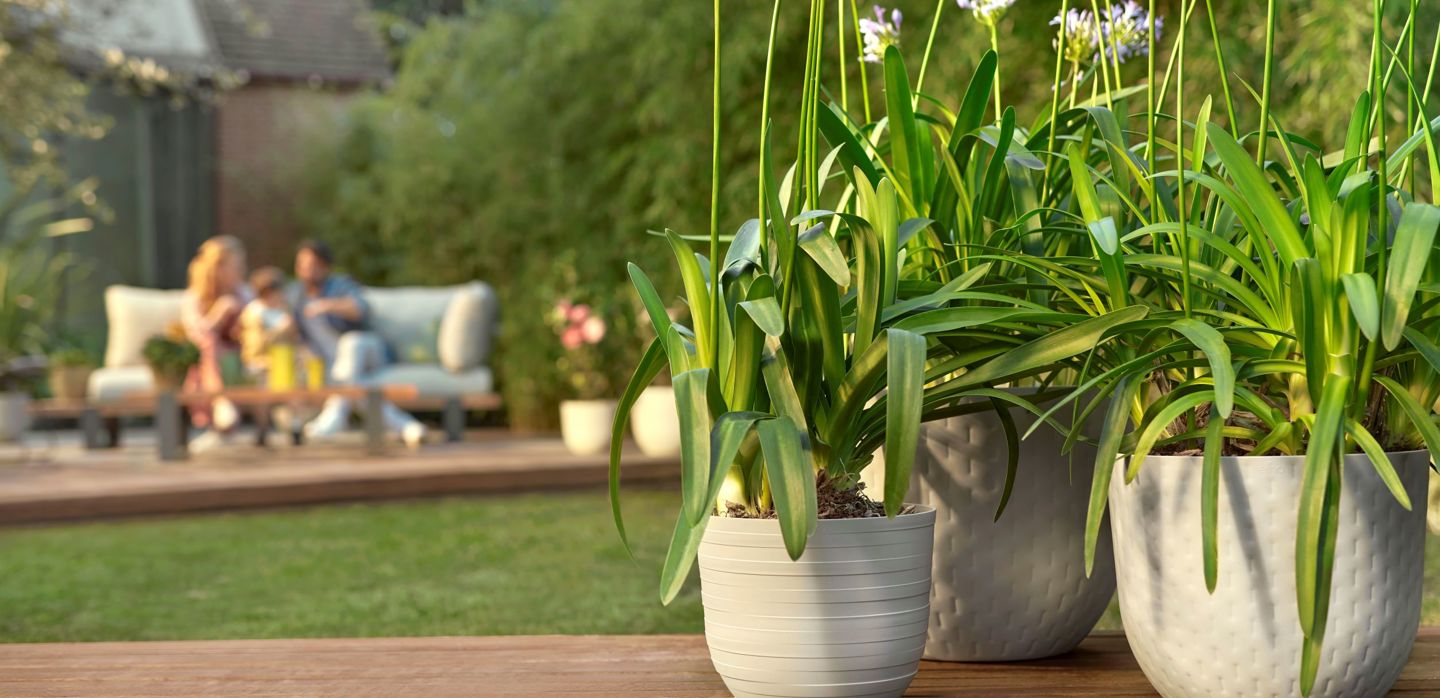 The beauty of waste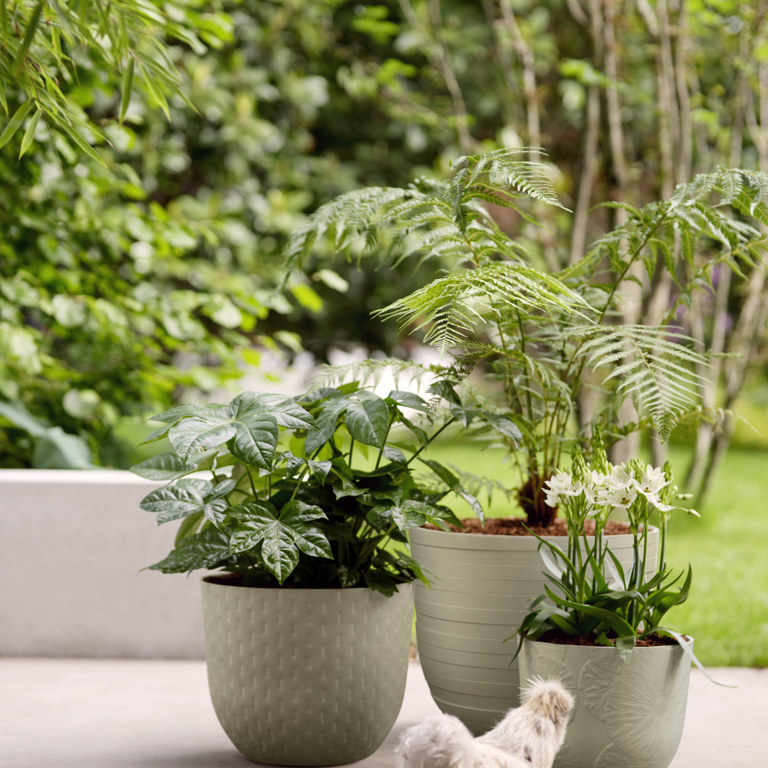 Waste, for elho it is sheer beauty, because we make the most beautiful desiger pots from recycled plastic. Green up your home with elho, it makes you happier. Designer pots for outdoors and indoors, made from 100% recycled plastic.
Patterns come to life with the new fuente collection
For everyone who loves to be surrounded by nature, elho offers beautiful pots that makes your plants feel happy. Creating an atmosphere where you feel completely at home. 
The new fuente collection is made with 100% recycled plastic, and is available in three sizes and three different patterns: a lush foliage motif (lily), modern rings around the pot  (rings) and an embossed pattern (grains), and all these patterns are carefully selected by a consumer panel.
Purchasing our products
You can buy elho products in shops or through our online partners' webshops.