Waste, for elho, is sheer beauty because we make the most beautiful designer pots from 100% recycled plastic.  
Our stunning collection of indoor pots doesn't just feel good; it's designed to look incredible in any interior. Discover a small selection from our collection of designer indoor pots here. 
Green up your home with elho, it will only make you happier.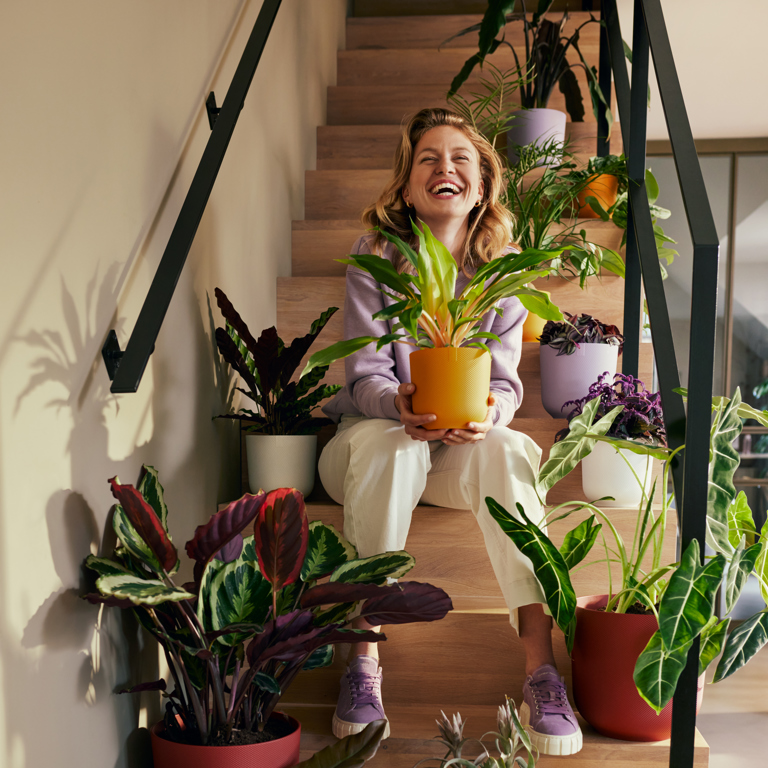 Jazz
The latest eye-catcher for your interior: jazz. Whether you go for one plant or want to turn your home into a green oasis, the jazz really gives that extra dynamic to your interior. Drawing inspiration from the world of jazz music, its friendly design reflects an air of cheerfulness and positivity. Moreover, the unique and natural texture of the pot makes it simply irresistible to touch.  
The different trendy colours have been carefully selected by experts and make the flower pots ideal for mixing & matching. This way, everyone can create a cozy and harmonious atmosphere. The pot is leak proof, which allows you to confidently place it on wooden floors or tables. You can be sure that this pot is made with love for nature: from 100% recycled plastic, produced with wind energy and also completely recyclable.  
​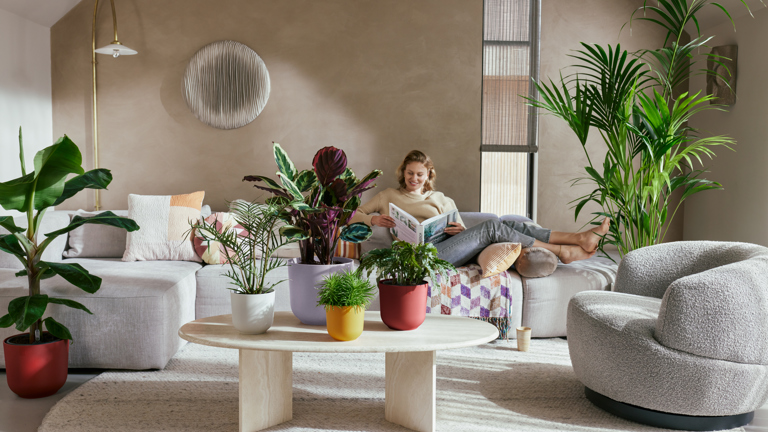 For long-lasting joy 
The jazz flower pot is created with quality in mind: The colour will not fade, the pot is easy to clean, and its sturdy yet lightweight construction can stand the test of time with ease. Feel free to set it on a wooden floor or table: stains are a thing of the past.
Mix and Match
The Jazz collection is available in the colours silk white, tuscan red, amber yellow, and lavender lilac, so this design pot matches any interior! And there's a size for everyone, as you can choose from the following sizes: Ø14, 16, 19, 23, and 26 cm. Last but not least, this pot can be paired with our self-watering insert, which lets you know when and how much water your plant needs. How convenient is that!
Vibes
Meet the elho vibes collection: A trendy indoor family with slightly rounded shapes, cheerful pastel colours, and a decorative pattern. Made from 100% recycled plastic and produced with wind energy. Green up your home with the elho vibes pots. This will not only make you and your plants happy, but also nature!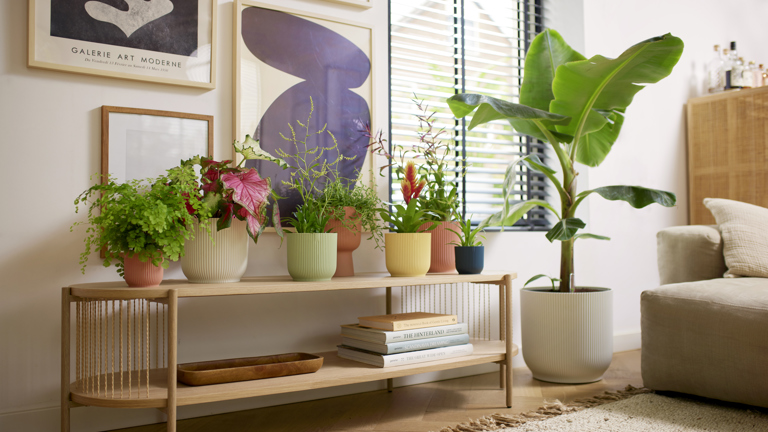 Whether you like to make a green statement with large plants or just enjoy small plants, surrounding yourself with greenery will boost your energy! Mix & match the different sizes and colours for a playful effect or create unity and harmony by having different pot sizes in one colour in your home. New in this family is the vibes orchid which has been designed together with orchid growers. ​ ​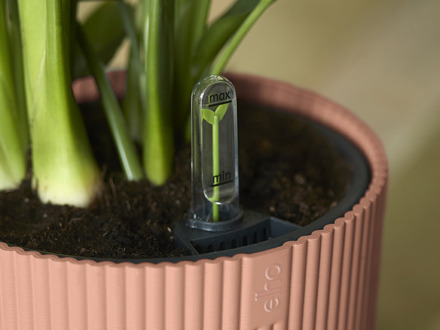 Self-watering inserts
Not born with a green thumb? No problem! Our handy self-watering inserts are a perfect match with the vibes collection from pot size Ø 18 cm. ​ 
From now on, your plants will always get the right amount of water at the right time. All you have to do is top up the reservoir of the self-watering insert until the water meter indicates that the maximum capacity has been reached. Now you can enjoy greenery around you carefree. 
Take a look at them here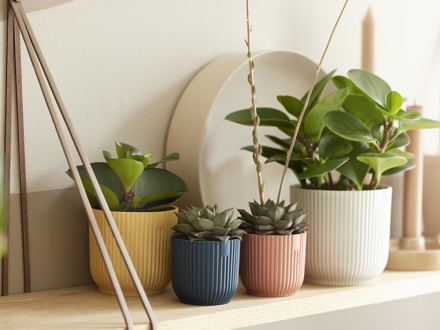 Various pot sizes​
You can mix & match away with both small and large pot sizes. The mini vibes are perfect for decorating your coffee table or greening up your windowsill. And with the arrival of larger pot sizes, there are now vibes for your extra large houseplants! The largest vibes  pot includes wheels, allowing you to move your new pot around the house in no time. But there are other shapes available too.
View all products