Planters as a solution: smart tips for outdoors
Rolling green for a beautiful view
If, at last, it's finally time to enjoy the sun, you're not expecting nosey neighbours. Or what about looking at that less than beautiful wall that ruins the view? That's why elho did something about it. We use planters as a solution, featuring modern designs, for every garden. And the handy wheels make them easy-to-move too! Choose tall plants in the pure soft brick divider and remove that grey bin from sight. Do you want to create different spaces in your garden? The pure cone high and pure cone long are the stylish solutions for every garden wish!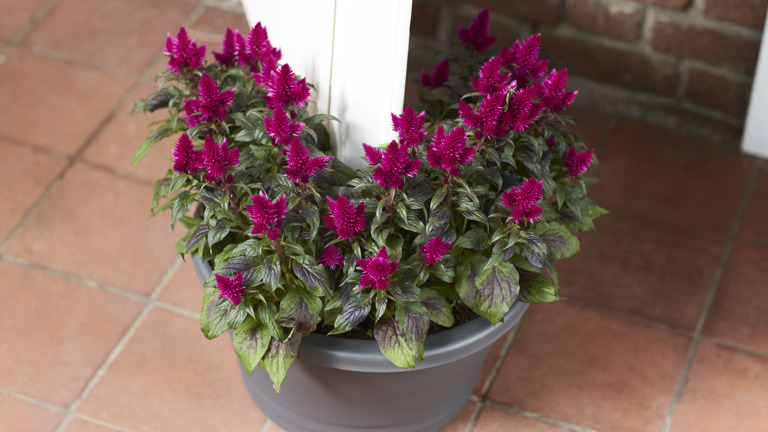 Planters as a solution: the doorstopper 
In our country we can't escape it: wind. Certainly, when doors are open in the summer, a very loud slam is sometimes unavoidable. That's now in the past. Wind doesn't have a chance with the corsica doorstopper! The weight of this smartly designed planter keeps your door firmly open. Is it time to go inside? Thanks to the wheels, you simply roll the doorstop to the side. Not nice weather? No worries. Even when it's chilly outside this flowerpot proves its worth on the patio.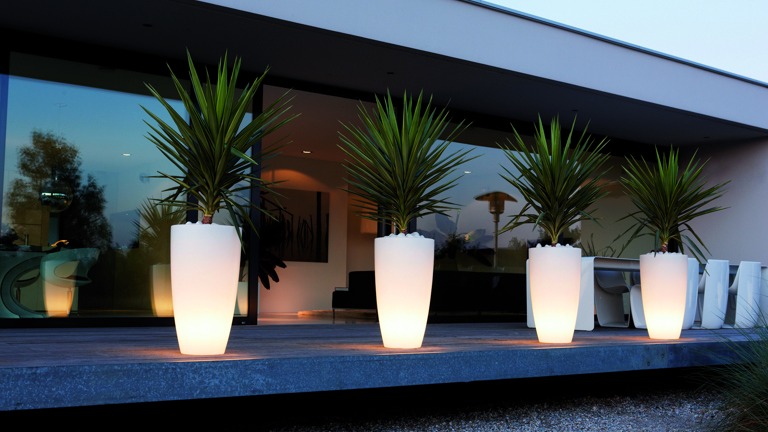 An atmospheric toast to life 
Sultry summer evenings, which can't last long enough. Together enjoying time with the family or offering a toast 'to life' with friends. Summer, summer, aren't you lovely! And once night falls you can stay outside with elho. For a more atmospheric garden or patio, pure lighting has been specially developed. Namely, the points of light in the pure collection are not just a stylish setting for your plants and flowers but also illuminate. The lighting strength is easy to adjust to the setting you want at any given moment.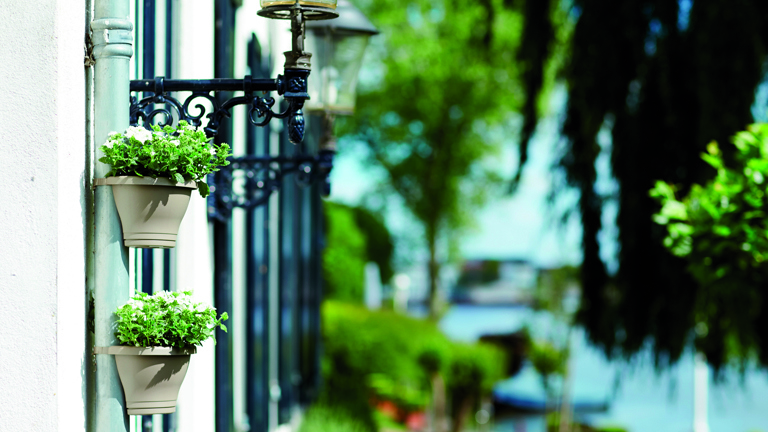 Accessories for your balcony or small garden 
Not everybody has the room for big ideas. But that doesn't mean you can't spruce up your garden or balcony. With elho's handy accessories, outdoors is always a party. Cheer up a boring drainpipe easily with a drainpipe clicker, hang richly filled baskets or planters from the corsica collection on your balcony or make the most of the available space with hanging pots. But don't worry; even on the balcony you can keep enjoying summer and your plants until late into the night. With the cordless flowerlight flowerpot, which works on solar energy, your plants are always in the sunshine.