DIY: bring the holiday spirit into your garden
Spending the holidays in your own garden this summer? With these tips, you can transform your own garden into a place to relax. And that is not difficult at all!
Something which cannot be missed during your holiday in your own garden, is lots of greenery. Surrounded by plants not only makes you feel healthier, it also gives your energy a boost. In addition, research shows that the colour green has a stress-reducing effect. A green environment allows you to fully relax and feel safe.
Besides the calming effect green has on us, plants also have other benefits during hot summers. Tress and tall shrubs will provide plenty of shady spots in your green garden. But also smaller plants contribute to heat control. Did you know that plants evaporate heat through their leaves? Unlike tiles, which retain heat.
But how do you get started with greening up your garden? We will give you some tips to bring the green holiday vibes into your own garden. Simultaneously keeping it easy and beautiful!
Tip 1: Choose the right plants
Not sure which plants to go for? Go for tropical plants such as a palm tree, dwarf cavendisch banana or strelitzia. These plants will give you a real urban jungle feeling. Succulents and cacti are good choices for your green oasis. These plant species can withstand hot days without a refreshing rain shower every now and then, because they store water in their leaves. Extra tip: Have you been sunburned while sunbathing in your own garden? The juice of the aloe vera is soothing for your sunburnt skin!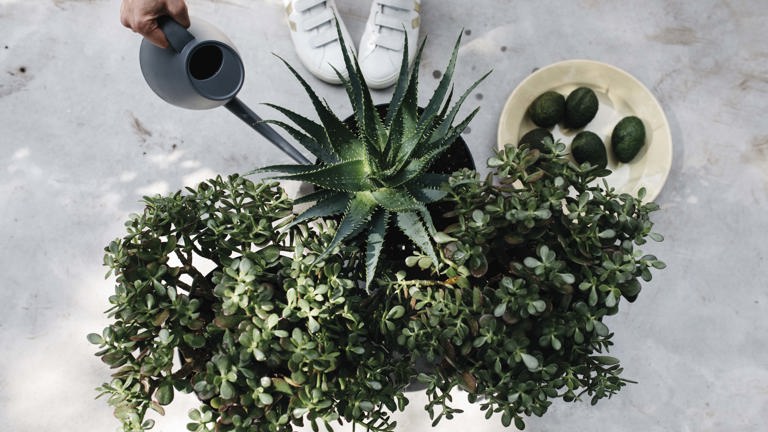 Tip 2: Create green separations in your garden
It is so nice to have a place in your garden to retreat to. You can read a lovely book hidden behind the greenery or take a nice afternoon nap. With the vivo planters, that green partition is made in no time! The vivo planters also contain wheels at the bottom, so you can move them without trouble. Combine the vivo planters with wild plants such as bamboo. Bamboo is very strong and it produces more oxygen than the average plant. Therefore bamboo is extra air-purifying. It is important to remember to give your bamboo some extra water in the morning or evening, otherwise the stems will turn brown.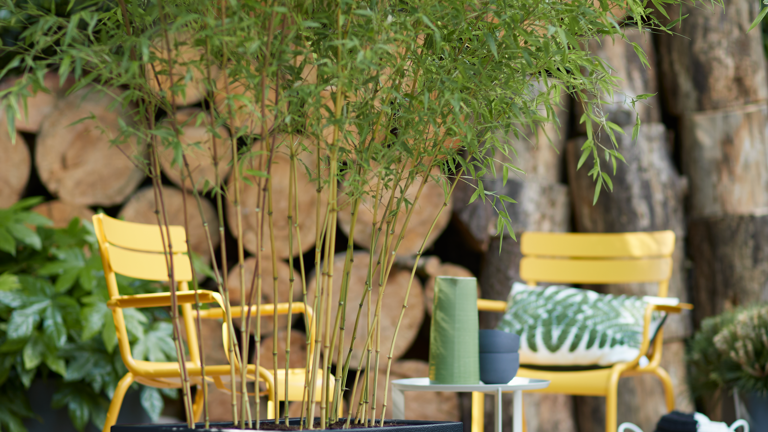 Tip 3: Grow your own seasonings
Take your summer meal to the next level with fresh herbs or veggies from your own garden. Whether you go for rosemary for your barbecued meat or fragrant basil and fresh tomatoes for your caprese salad: Growing your own is now easier than ever!
The elho growtable does not only look nice, this vegetable garden on legs is also at the ideal working height. The additional growhouse with UV-filter protects your plants from the sun and from pests trying to eat your harvest. And believe us, after eating your own grown herbs and veggies, you won't want anything else!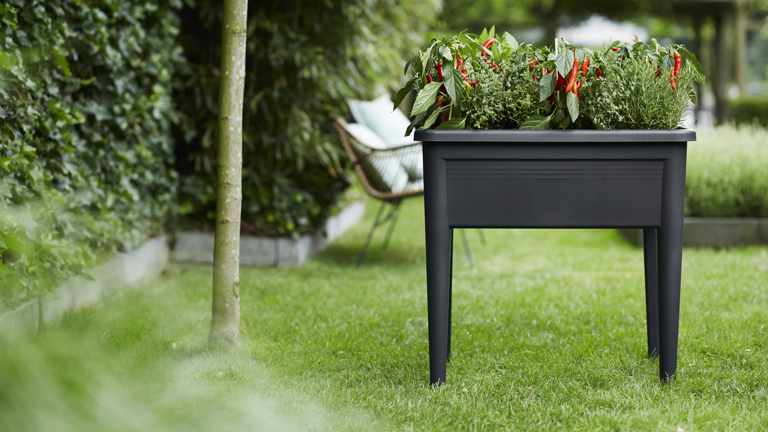 Tip 4: Let's go up!
Last but not least: There are so many more ways to green up your garden other than planting plants in pots on your patio or placing them in the ground. Vertical gardening is a trend that is definitely worth trying. Place the special planters on a bare wall or fence and you'll have a green result in no time. With the corsica vertical forest, vertical gardening is a piece of cake. This smart solution contains a small and large version, which gives you a playful effect. Fun fact: The corsica collection is available in many cheerful colours for real holiday vibes. Want to know about vertical gardening? Check out our extensive blogpost. With these tips you can get started at home!
Green up your garden with all the tips above and enjoy all the positive effects of surrounding yourself with greenery. Don't forget to share your green results with us on Instagram via #elho. We wish you the best, green summer!