Edible flowers: surprisingly tasty!
Delicious with salads, cheerful on a dessert
Many people don't even know edible flowers exist. But look carefully and you'll find many different species. While one flower may taste herbal or spicy, other edible flowers are perfectly suitable as a garnish for salads, for example because of their subtle flavour. Well-known, tasty flowers are, for example: Tropaeolum, Borage, Lavender, Gladiolus, Hemerocallis and Malus. Each has its own pleasant flavour and each and every flower is a nice addition to the soup, on a healthy sandwich or as a festive (and edible) decoration for a dessert! Or 'hide' a little flower in an ice cube or ice lolly for just that extra special touch. You can find numerous fun and surprising recipes online that you can make with your home-grown flowers.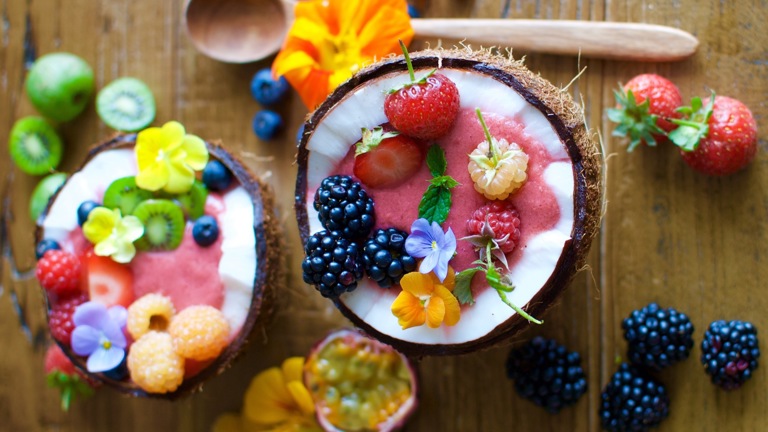 Edible flowers: what to pay attention to 
Do you want to grow your own edible flowers and use them as an ingredient? Then you should bear in mind a number of things. We have listed the most important tips for you! Young flowers often taste the best
Preferably eat young flowers; older flowers can have a bitter taste. Often the heart of the flower is, just like the receptacle, the least tasty.
Eat - in most cases! - the petals only
In general, you only eat the petals of the flowers from the asteraceae family. Edible lipped flowers can be eaten as a whole. Do remove the stem.
Please note! Not all flowers are edible!
Some flowers can be poisonous so they are not edible. These include, among others: Digitalis, Aconitum and Datura. Be sure before you eat flowers and be careful!
Popular flowers to grow yourself
Of course you can just sow and grow the most popular edible flowers at home. In your garden, kitchen, on your balcony or patio. From the East Indian cherry and borage to dill, chives and rocket lettuce: with the green basics collection by elho you stand right next to the nursery of your own ingredients. Growing and sowing starts in the all-in-1 grow kit. Especially for balconies, there is the green basics trough mini all-in-1. Once your flowers are growing, we have the grow pot, which is available for every size and available in various stylish colours! Once you've got the hang of growing at home - AND have it at your fingertips - the grow table xxl is the ideal tool to make your plant nursery an even greater success!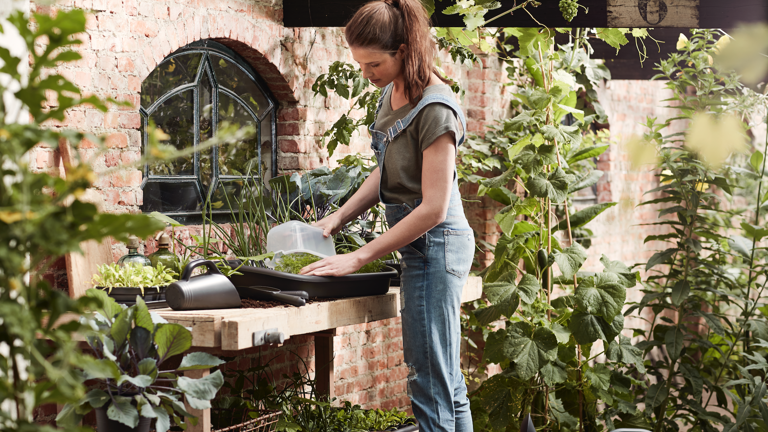 Let your flowers stand out even more
Of course, the end result is the most important thing, but it should also be a feast for the eye. With elho, you're able to choose to make your edible flowers look even better in our special collections.  Plants and flowers with grey-tones are suitable for the b.for soft products, colourful flower species can be matched with the brussels collection and the b.for diamond pots revive old times with a retro plant as its 'occupant'.