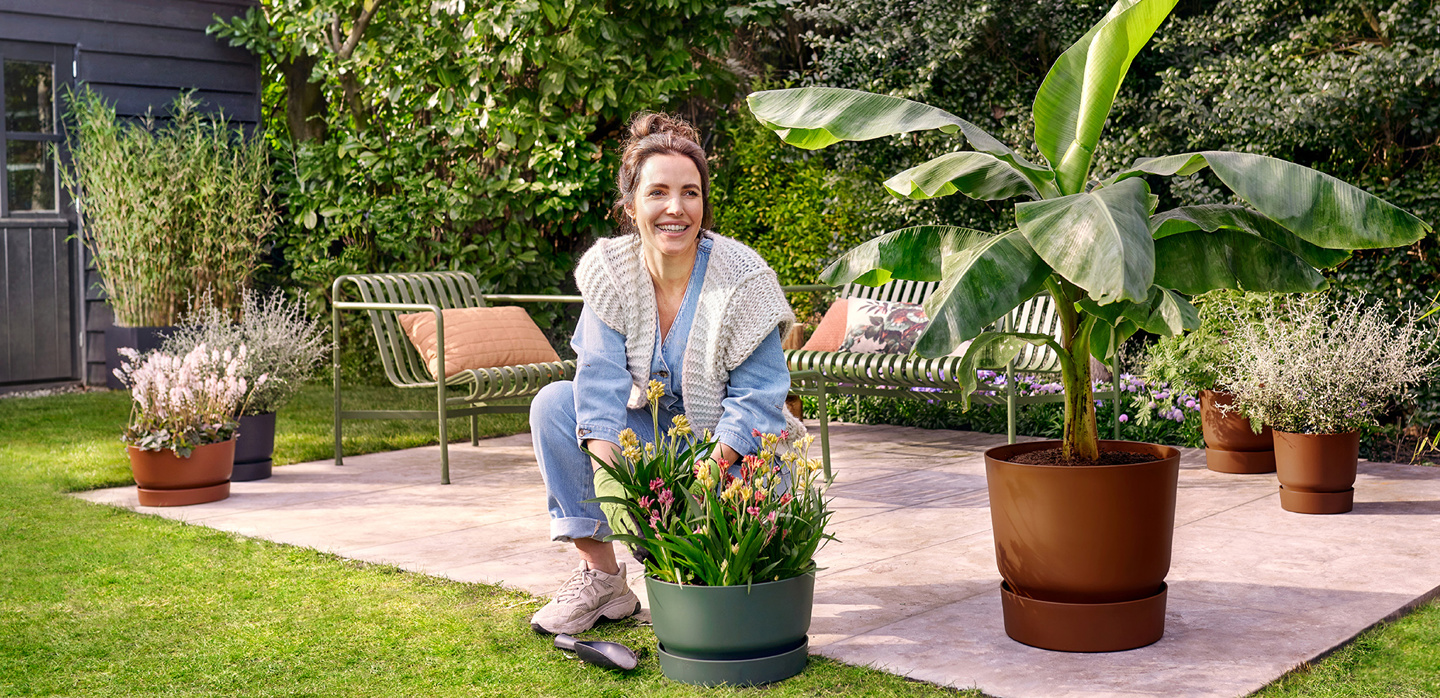 The beauty of waste
Waste, for elho it is sheer beauty, because we make the most beautiful desiger pots from recycled plastic. Green up your home with elho, it makes you happier. Designer pots for outdoors and indoors, made from 100% recycled plastic.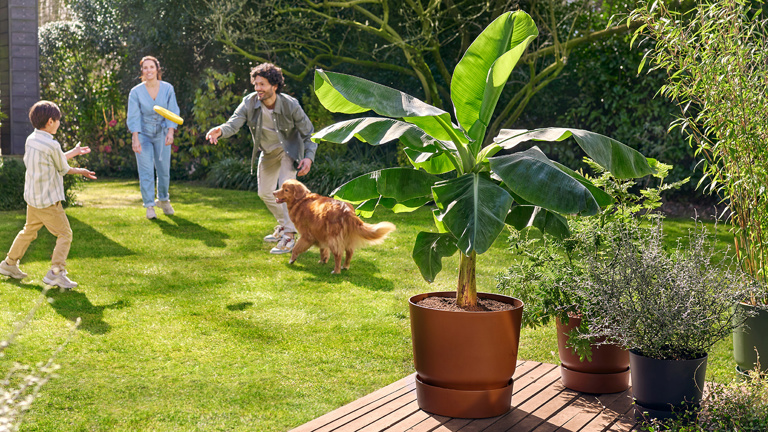 Garden
Whether you want to plant a single plant or green up your entire garden, our greenville flower pots are the right choice. The flower pots are available in various natural colours, and their sleek design will fit perfectly in your garden. Thanks to the integrated water reservoir, you can look after your plants without any effort. You can trust that our love for nature is reflected in how this pot was produced: it's made from recycled plastic, produced with wind energy from our own windmill, and it's also fully recyclable.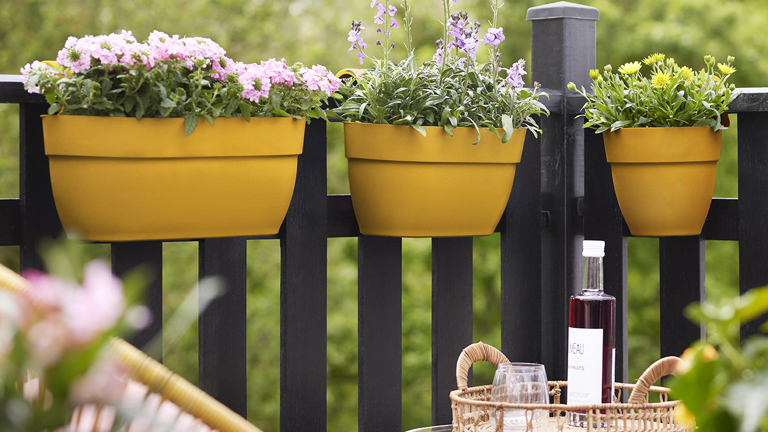 Balcony
Do you want to green up your balcony? The vibia campana hanging pot is perfect for you. These balcony planters can be used on nearly any balcony, as they fit railings up to 6.5 cm wide. The overflow tube allows you to enjoy the greenery for longer, because excess water easily drains away.