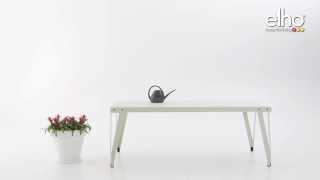 pure round 30
£ 20.99
Recommended retail price
Applicable both inside and outside the house

Due to UV resistance the product remains it's colourfastness

Due to frost resitance suitable for any season
Full description
Select a size
∅ 30 cm x H 26
∅ 40 cm x H 36
∅ 50 cm x H 44
∅ 60 cm x H 54
∅ 80 cm x H 71
∅ 100 cm x H 90
∅ 120 cm x H 107
∅ 140 cm x H 123
Applicable both inside and outside the house

Due to UV resistance the product remains it's colourfastness

Due to frost resitance suitable for any season
Full description
Get Inspired
pure round
Are you looking for the perfect pot for indoor or outdoor use? Then the pure round is the ideal flowerpot. Thanks its timeless design, the pure round pot will suit any interior, any garden or any balcony. Because of the small size, you can even brighten up your table with gorgeous plants or combine the pot with other sizes from the collection. Because... Read More
Are you looking for the perfect pot for indoor or outdoor use? Then the pure round is the ideal flowerpot. Thanks its timeless design, the pure round pot will suit any interior, any garden or any balcony. Because of the small size, you can even brighten up your table with gorgeous plants or combine the pot with other sizes from the collection. Because the pot is made of plastic, it can stand a good deal of wear and tear so it's no problem if you accidentally drop it! The planter is very maintenance-friendly and easy to clean. You can even place the pot in direct sunlight without the colour fading. The flowerpot is also resistant to all kinds of weather even temperatures of -40 degrees. For even healthier and stronger plants, we recommend combining the pure round with a special saucer. Are you using your flowerpot outside? Don't forget to open the predrilled holes in the bottom for better drainage.Read Less
pure Collection
pure
"The beauty of nature along with modern-day architecture have been the source of inspiration in creating the stunning pure collection." The pure products are manufactured using a special technique known as rotational molding. They are then carefully finished by hand to achieve the desired end result. The use of sustainable 'polyethylene' plastic combined with the rotational technology ensures that the pure products are strong, lightweight, unbreakable and frost and uv resistant.
#elho inspiration
Discover how others use this elho product
Ease of elho; all benefits
10 year guarantee
ease of mind
100% recyclable
ease of mind
200% happiness
ease of mind
Made with recycled materials
ease of mind
Premium quality
ease of mind
Long lasting colour
ease of use
indoor and outdoor use
Allure
Frost proof -40 °C
ease of use
Made with 100% windenergy
ease of mind
Plastic is very strong and therefore resillient. The pot won't break if you drop it or knock it over.